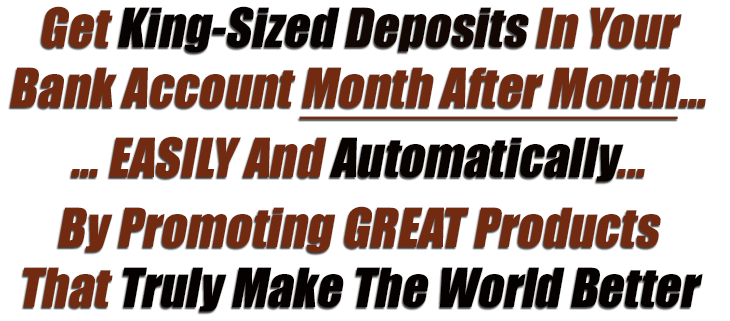 Hey, it's Christian Hudson.
I'm just going to put it out there:
If you know how to reach out to single men – through direct marketing, media buying, social media, or plain old word of mouth – you can make a LOT of money promoting The Social Man.
For the last four years, we've been selling top-quality information products (books, DVDs and online courses) for men, and we've earned a great reputation for the quality of our products, and the quality of our marketing.
Our goal is simple: to help men become more confident, more charismatic, and better all around.  So that they're happier… and all the new women they meet are happier to experience them. We live that goal every day, deliver velvet-glove treatment to our customers, and have a collection of success stories a mile long.
We have a small but fanatical team of coaches, marketers, developers and support staff.  But don't let size fool you – we're a professionally-run corporation with a CFO who earned his stripes at a large Private Equity firm, and independent auditing; we make sure that our operations are as great as our content.
 And we want you to join us.
We've built a fantastic library of products, made sure they're worth way more than we're charging, and loaded them up on a rock-solid infrastructure for processing orders. We're always testing and refining our marketing. And we roll out unique new products several times a year, so you've always got something fresh and exciting to promote.
Oh… and did I mention that our affiliates earn "pay-the-mortgage-on-a-million-dollar-home" money, with some of the highest earnings per click in the industry?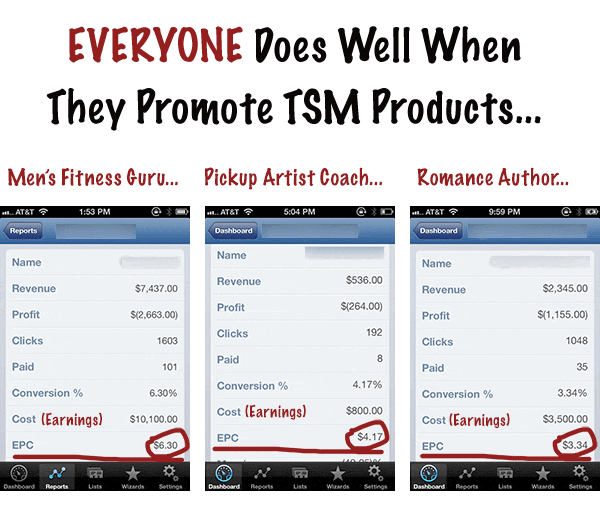 It's pretty simple: promote our stuff, and earn some of the best commissions and earnings per click in the industry.
We have products and offers that are tailor-made for different guys and different problems:
guys who want to get a great girlfriend, without becoming a jerk or an asshole
guys who want to know what to text a girl who won't text them back
guys who struggle with fear and social anxiety
guys who just plain want to have sex with more girls
and so on…
In fact, some of our offers have multiple versions of the same sales letter – PG-13 and NC-17 – so you can match our marketing to your audience.
Needless to say, we provide you with tons of creatives – email copy, ads, and more – so it's fast and easy to start promoting.  And we're happy to work with you to develop custom artwork, copy, and more.
We use CAKE Marketing to track your sales.  It's arguably the most powerful and reliable performance marketing software in the world, and while it's also the most expensive, we chose it because we wanted reliability and performance for YOU.
Getting Paid
Ready for the best part of all?  We pay weekly. Like clockwork. So you get faster turnover on your investment if you're buying traffic, and no matter who you are, you see the results of your promotional efforts that much more quickly.
A lot of affiliates have asked us why we're not on Clickbank, and the answer is simple: CAKE is more powerful, and gives us the ability to pay you more, more quickly.
And listen – we've promoted plenty of other affiliate offers. We know how frustrating it is to have to chase down money that's owed to you. That doesn't happen with us.
The bottom line: when you refer sales our way, you get paid FAST, and with ZERO hassle.


If you're not already in our system, then
sign up here
. We'll quickly review your application and if everything looks good, you can start promoting within hours or even minutes.
We're online to answer your questions and are always happy to get on Skype or a phone call with our affiliates, and if you want any custom creatives, interviews, or other promotional material, we'll create it for you.
So sign up now, get your links, and get going… there's lots of money to be made, and millions of guys around the world who will thank you for turning them our way!